Danny started playing basketball in high school (Park Mains) around 1980 and went on to play at University of Glasgow, Tameside (Manchester league), Magnum/Cunningham Kings before moving to Digital BC as one of the original members of the club that would morph into Ayr Storm. He is a UKCC qualified coach as well as a BasketballScotland qualified referee and table official. Currently his role at the club is head coach of the U16men squad who have teams that compete in the SBC and SLBA. He is also a member of our club management committee, in the post of Treasurer as well as our national league secretary.
Supports BBL Glasgow Rocks, NBA Houston Rockets and a soft spot for Sacamento Kings and NCAA University of North Carolina.
Chris is a devoted member of the club always working hard to help make our events, fundraising and other activities a huge success. Chris also coaches our u18 Mens Team.
Laura is our head of Coaching and Girls and Womens Head Coach. She holds UKCC Level 2 Coaching Award. She is also Coach at Ardrossan Academy Basketball School of Sport 2013-present. Laura had the privilege of being Scotland Assistant Coach U15 2015/16 and Scotland Assistant Coach U14 2016/17.
Basketball Background: Laura comes from a large family of several generations of basketball players. She grew up in Arkansas where she started playing basketball at 10, and despite wanting to be a centre, she played at the point guard position throughout high school and college at UofA Morrilton. Was awarded "Miss Freshman of the Year", " Most Assists" and "Defensive Player of the Year" twice. After college Laura played locally and got into coaching when asked to assist at local high school summer camps. After moving to Scotland in 2004 she began playing for the local SR Women's team until it dissolved. Laura and her husband, Alan, started a girl's team in Ayr when their daughter wanted to began playing basketball and found that there were no girl's teams in Ayrshire. Their team was adopted by Ayr Storm Basketball Club shortly after and thus began the club's youth section. Laura has coached the girls' teams at Ayr Storm since. She is currently employed as the North Ayrshire Basketball Development Officer with the Ardrossan Academy Basketball School of Sport. Her favourite team is the Arkansas Razorbacks. Her favourite time of year is March even though she gets very little sleep, both thanks to March Madness. Her favourite past players are Michael Jordan and Larry Bird and her favourite current players are Maya Moore and Anthony Davis.
Alan is a key contributor to the women's section helping to create successful teams year after year as a co-coach with Laura. Alan's voice in the club is always creating opportunities for Ayr Storm to improve its basketball experience for the kids in the programme. Alan is also a vital part of our committee operations.
David is our resident off duty doctor who works hard to help our u14 Boys Team. David also supports the club on the committee as Club Secretary.
Alabama native and part of the current fundraising team at Ayr Strom, Craig brings his lifelong interest in basketball to the club and helps support the u14 Boys Team.
Steven began playing basketball at the age of 15, where he commenced the first Kyle academy basketball team which entered the local school competition and won.
Then he attended Troon for one year at the age of 17 where he played national league U18s, before playing at Glasgow University for a few years. Steven then joined digital basketball club at 19, and has played for the senor men since.
Steven is currently holding the chairman position in the club and currently coaching the senior men sections which is in Division 1, along with playing for the first team.
The NBA Team Steven supports mostly is Chicago bulls but he also likes Boston Celtics.
Colin started playing basketball at Marr College then Troon Basketball club, achieved Scottish Cup winners medal in 2005. Coached men's basketball and under 18 at Troon, and he coach Primary school basketball in West Lothian. Colin has also co-ordinated high school basketball in West Lothian. He has a level 1 coaching qualification. Colin attended the Baden workshop in 2004 delivered by Skip Prosser from Wake Forest University.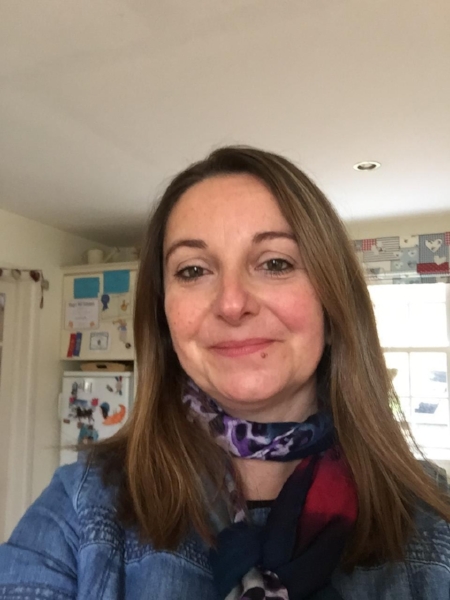 Cheryl is a busy basketball mum with one boy in U14s and one in U10s and also playing with U12s. After seeing how much the boys got out of the club and how much time all the coaches volunteer, Cheryl spoke to Coach Chris (U10s) one night if he needed a hand taking the register. He was trying to talk to the parents, take the register and keep an eye on the kids. The rest is history! She has been taking the register for the U10s and merchandise requests and guessing sizes ever since. This year Cheryl has been helping to drive fundraising initiatives by asking local companies to sponsor the club and designing a training t shirt, advertising the sponsors on the back. Cheryl is a key part of the organization and functioning of the club.
When asked about her favourite basketball team ...... obviously Ayr Storm!